Stone - Granite - Acrylic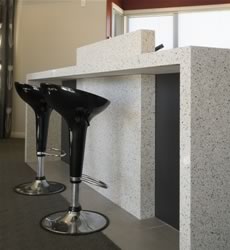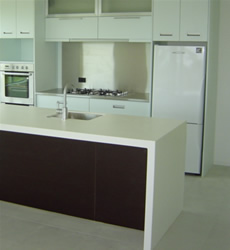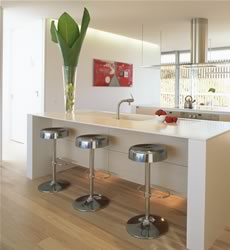 Customers who can afford the beauty of solid surface bench tops have high expectations and are harder to please. It's a simple fact. They're willing to pay more. And they want the design and finish of their interiors to reflect the extra they're prepared to spend.
They want something unique, something that makes a statement about their home or their shop.
You want to give it to them. But you need a benchtop manufacturer who can bring great designs to life in the solid surface of your choosing.
That's what we do.
Our Solid Surface Range
Caesarstone
Silestone
Roxx
Himacs
Quantum Quartz
Natural Granite
Avonite
Saba Surface
Trendstone
Primestone
Uniquartz
Residential
There are few environments, if any, that people value as highly as their own home. It is the one place they can shape entirely to their liking.
The desire for something that is 'perfectly us' is, therefore, heightened, especially when the materials to be crafted are expensive. Herein lies the pressure.
Designers and manufacturers alike have to tune into the intangibles of customer aspirations. Real structures have to be made that, at the very least, match the interior your clients imagined.
We understand the task
If you can design it, we can make it. Any shape, any colour, and combination of materials, you just have to ask. If it's impossible, we'll let you know. Other than that, consider it done.
Commercial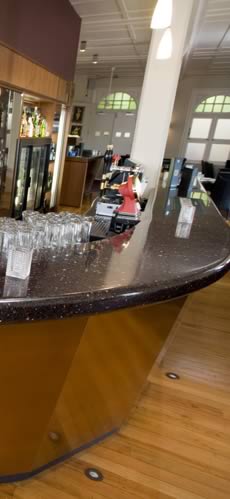 The commercial world is cut-throat. It's simply not enough having something good to sell. The 'feel' of the space must play its part in the sell.
Solid surfaces often communicate things other surfaces cannot. There is a style and sophistication inherent in the product itself.
The key is design and finish. It is the shapes and colours and designs that give solid surfaces its voice.
We'll repeat our promise: If you can design it, and if the product specs will allow it, BenchWorks can make it. More than that, we will install it, on time, to measure, and with minimum disruption to other tradesmen.
The impossible
In their desire to gain an edge, customers sometimes demand the impossible. That can cause problems. Saying 'no' or 'can't do that' is not what your client wants to hear.
At BenchWorks, it is our job to help you say 'yes' more often. We cannot perform the impossible but we often mange the improbable. You just have to ask.